Hey hey were the monkeys....This ones name was Rifiki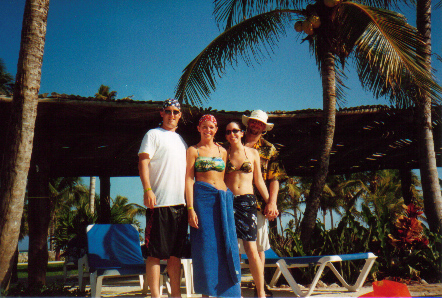 This is Shon, Robin, me and Steve. Shon and Robin were this great couple we met down there our first day. They are now really good friends.
Captain Morgan Bar
All of our friends...wasted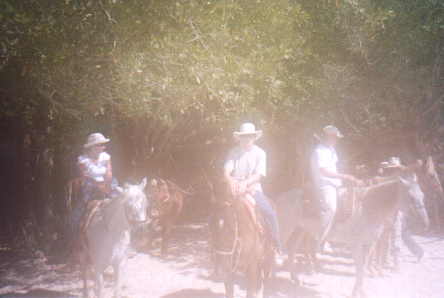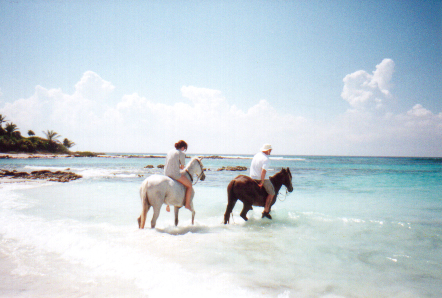 This is us horseback riding in the ocean. It was gorgeous.