I just got back from Mexico. I left May 10th, and stayed in Toronto overnight then flew into Cancun May 11. We stayed an hour outside Cancun on the Mayan Coast. It was so much fun. We stayed for 2 weeks and came back to Thunder Bay on May 25th. Im still depressed about coming back. Well here are some pictures.
This is me once I got my braids done...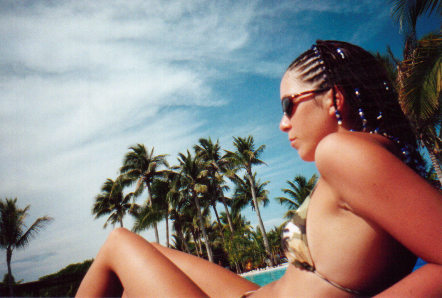 Gettin' a little sun
This is me lounging by the pool one of our last days there. It was a sad sad day. The weather was absolutely gorgeous the whole time. I got my braids done the day before this pic was taken in Playa Del Carmen, a tourist town about 20 minutes from the resort.

Making Out
What a Stud
Me